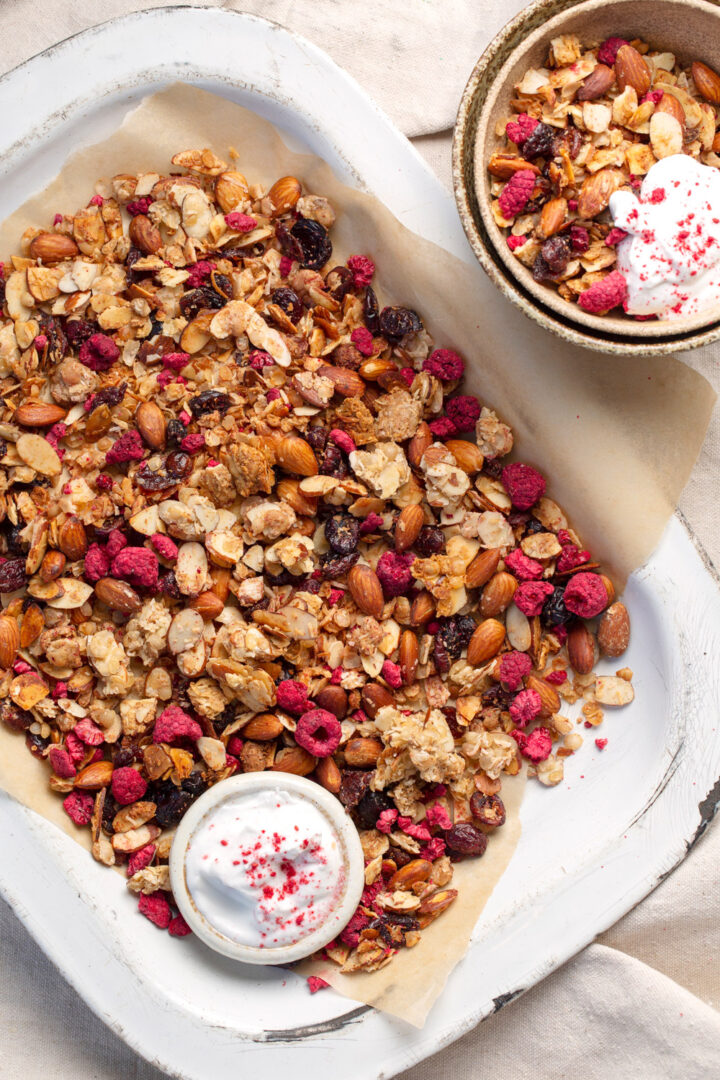 Gorgeous almond berry granola: Simple Wholefoods
Ingredients
2 cups brown rice flakes (or gluten-free rolled oats)
2 cups sliced almonds
1 cup whole almonds
1 cup shredded coconut
½ tsp ground cardamom
½ tsp ground allspice
½ tsp sea salt
1 Tbsp pure vanilla extract
2 Tbsp coconut oil
¼ cup almond butter
¼ cup pure maple syrup
¾ cup dried cranberries
¾ cups freeze-dried raspberries
To serve
coconut yoghurt
fresh fruit
Method
Preheat the oven to 160°C fan-bake. Line a large baking tray with baking paper.
Place the rice flakes, sliced almonds, almonds, coconut, cardamom, allspice, salt and vanilla in a large bowl and toss to combine.
Heat a small saucepan over medium–high heat. Add the coconut oil, almond butter and maple syrup. Stir until the coconut oil is melted and the ingredients are combined. Add the melted mixture to the granola bowl and stir to combine.
Transfer the mixture to the prepared tray and spread out in a single layer. Bake for about 12–14 minutes, or until golden and crunchy. Watch closely for the last few minutes as it will burn quickly.
Let cool completely before breaking into small clusters. Mix through the cranberries and freeze-dried raspberries. Serve over fresh seasonal fruit with a dollop of coconut yoghurt, if desired.
Store in a sealed container for up to two weeks.
Tip: Freeze-dried raspberries can be found in most health food stores. They really add to this granola, so they are worth getting. You can also use freeze-dried strawberries or blueberries in this recipe.
Images and text extracted from Simple Wholefoods by Sophie Steevens published by Allen & Unwin NZ, RRP: $49.99. Photography by Lottie Hedley.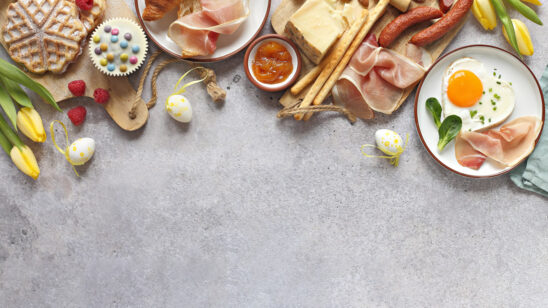 Previous Post