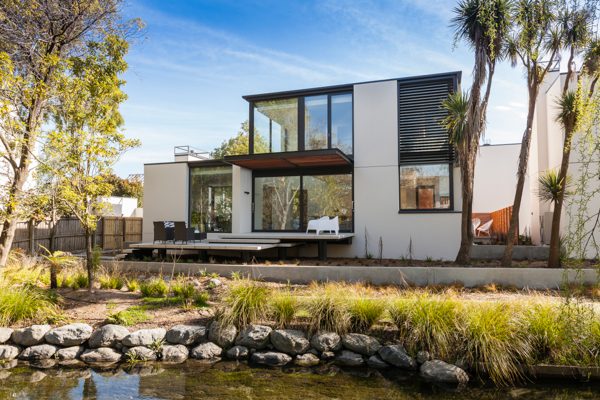 Gardens complex architecture turns heads: Sheppard & Rout's NZIA shortlisted project Lintrathen Gardens is stunning
Lintrathen Gardens is a multi-unit complex on a large site in Fendalton. Designed by David Sheppard of Sheppard & Rout Architects, it has been shortlisted for the local NZIA awards for 2018.
Designed with the intention of articulating the complex interplay between natural elements and contemporary form, it is a refined example of modernist architecture.
Developer NewUrban Group was thrilled with the work of Sheppard & Rout, an award-winning architectural firm in the heart of the city. NewUrban Group Executive Chair Sir Bob Parker explains, "We wanted the architecture of this project front and centre and we believe that Sheppard & Rout are the best available – they have great works of legacy all over the city.
"David's input was crucial to its success."
Comprising two stand-alone residences and eight spacious townhouses, the homes are scattered amongst protected trees and all have access to the stream.
"They have the feeling of size without necessarily being large which seems to be what the market demands more and more. When I was training one of my favourite tutors said to me 'with anything you design you should really enjoy living in it yourself', and that approach remains with me," David says.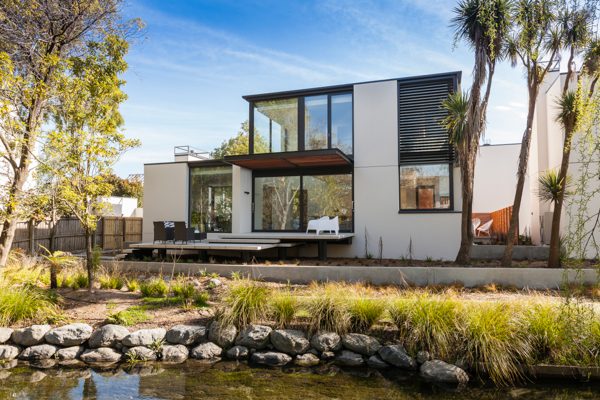 "There is serenity in the complex. When it comes to design, simplicity is key, we are cautious of fads or fashions – we think of lasting quality, which drives from creating quality of space."
The striking horizontal lines of the louvres and floating concrete steps up to the decks are eye-catching, yet timeless. This has been a project of excellence for all involved, the end result is a paradise.