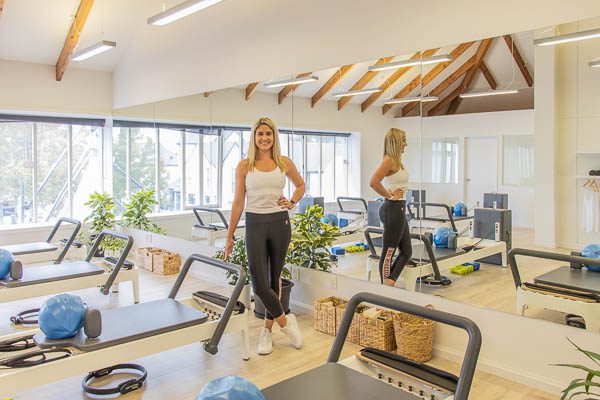 From figures to fitness
---
Super sporty but also great with numbers, a young accountant's dream of running a fitness business proves living your true passion, really does add up.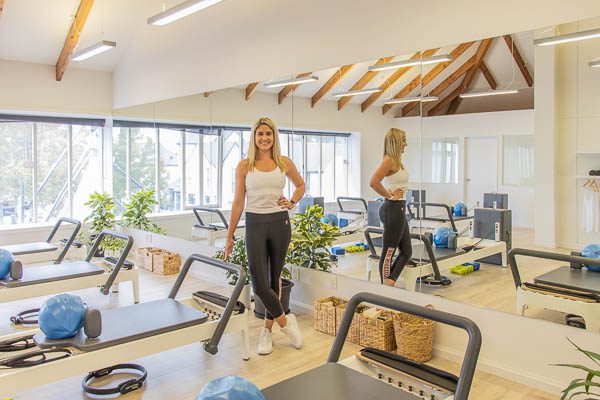 "I always wanted to have a job that felt more like a hobby and never really saw my future as sitting at a desk all day," says Olivia, a qualified Reformer Pilates instructor.
At the start of the year, the 28-year-old said goodbye to her corporate career and launched Grounded Pilates, upstairs in the lofty light-filled studio at 150 Office Road in Merivale.
A friend thought up the befitting name of Grounded Pilates, using Olivia's unique surname Groundwater, which hails from Scotland's Orkney Isles.
"I fell in love with pilates in 2017 when I was an Accountant at Covent Garden in London for a global media company. The highlight of my day was running across the street at lunchtime for a Reformer Pilates session. I just loved the atmosphere and the workout."
Olivia then returned to Auckland from London. While continuing to work in the finance industry she also completed the STOTT Reformer Pilates course and frequented pilates studios.
Determined not to postpone her dream life, she hunted for the perfect space back in her hometown of Christchurch.
She grew up near Dunsandel, then as boarder at Christchurch Girls High, she played netball for Canterbury and loved volleyball, basketball and everything health and fitness.
"I always enjoyed the business side of things as well. My partner is a banker, so starting my own fitness business seemed right, and combines everything I know and love, and I hope to expand in the future. I've noticed since the rebuild, everyone is open to trying out new things here in Christchurch."
She says Reformer Pilates is popular overseas and is gaining traction in Canterbury. Reformer Pilates helps us build a stronger core, improves posture, mood, body shape, muscle tone and increases flexibility. "It's strength building of lean muscle with a workout that doesn't leave you exhausted. It really works your core strength."
Olivia has invested in high-quality machines made in USA and says they are amazing to work with.Pilates was founded by German physical trainer Joseph Pilates in the 1920s and incorporates the mind as well as the body.
"Your mind has to be fully engaged throughout the whole workout. It's great for the brain and body co-ordination, and for all ages. So far the youngest is 18 and the oldest in her 70s.
"We spend so much time hunched over our phones, laptops and steering wheels these days; pilates is the perfect antidote to help us correct our postures and put our shoulders back!"
The upstairs studio is everything she envisioned – high ceilings, exposed beams, light painted brick, and fresh air, and a separate changing room.
"The regular class sizes are small, just six people. Classes are all run by me at this stage, so I am able to give them all my personal attention. Everyone has been so friendly – it really doesn't feel like I'm at work!"
Metropol has five Grounded Pilates sessions to give away to a lucky reader. To enter head to the Metropol Facebook page.

---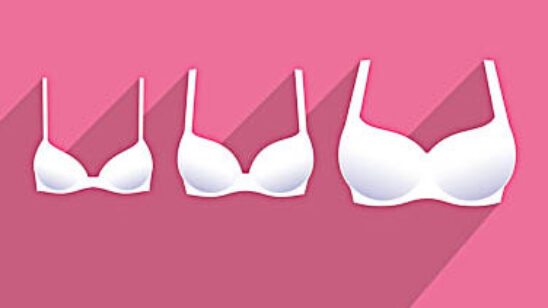 Previous Post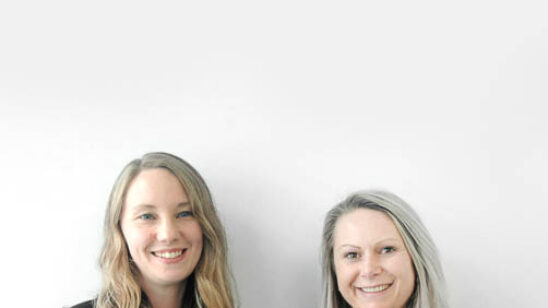 Next Post