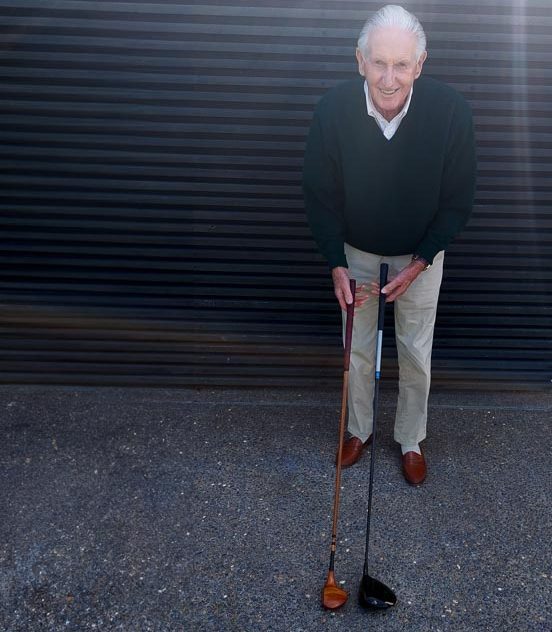 Fairways to good health with Sir Bob Charles
Many Cantabrians will have heard of golfing legend Sir Bob Charles. Metropol writer Neville Idour looks back at how this iconic sportsman stayed fit and healthy during his career.
Arguably one of New Zealand's greatest sportsmen, and certainly its best golfer, Sir Bob Charles firmly believes his healthy lifestyle has stood him in good stead during his 87 years to date.
Golf has played a major role in his life for many decades, and Sir Bob still plays regularly, both with a set of Hickory clubs dating back to the beginnings of golf, and with a modern set.

Performance wise he loses little with the Hickory clubs despite the latest technology that goes into a modern set of clubs. He still comfortably beats his age in scoring. In fact, on a recent visit to family in the United Kingdom, he shot a 69 at Royal Wimbledon, amazingly one-under par.
His parents were keen golfers, which he says was a good start for a healthy lifestyle. "Dad got down to a 2 handicap, and was also a good cricketer, while Mum was a good rifle shot. They both loved their tennis when I was small living in Martinborough. Tennis and cricket were my other two main sports. I was an opening batsman and leg spin bowler, a bit of an allrounder. I played rugby until an injury when I was 12 ended that."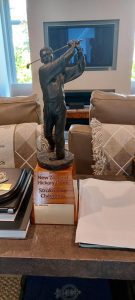 His family lived in Greytown, then Masterton until he was 20, and the closeness of the local golf course (less than a mile away) firmly cemented his love of the game. Joining the club as soon as he was of age (15), the young Bob started with a 10 handicap, and was down to 3 within a few weeks. By the age of 17, he was on a plus handicap, dropping to plus 3 as an amateur golfer.
Interestingly, Sir Bob Charles plays tennis right-handed, while with two handed sports, such as cricket and golf, he plays left-handed.
Always of lean physique, he says that golf is one of the healthiest sports men and women can play. "An 18-hole round can be a nine- or 10-kilometre walk.
"Walking 18 holes at least five days a week is healthy exercise. Walking on grass you're also cushioned."
Jogging entered his exercise curriculum in 1972, while playing the US PGA Tour with best friend Gary Player. "We were staying together in New York, and he said, 'let's go for a run'. So, I did a little jogging. Gary was the epitome of health as far as exercise was concerned. He does 200 push-ups every day before breakfast, that sort of thing. My motto with exercise has always been moderation. I continued a jogging programme on Gary's advice.
"In the UK we would play tournaments at Turnberry in Scotland, where the hotel is on the golf course and there is a lighthouse on the ninth hole. Two or three times a week during a tournament we would run out to the lighthouse and back, about an eight-kilometre run."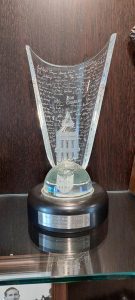 Sir Bob remembers when "senior golf" entered his life, at age 50.
"A big hospital in Los Angeles carried out free health checks, then decided to put a huge truck at golfing events, with treadmills, cycles, weights, and other fitness aids for players to use.
I religiously used that facility for about 30 minutes generally after a round. This went on for many years on tour. Another good aspect about the trucks was they were staffed with physiotherapists and masseurs who would treat any niggles you might have."
Sir Bob's other health regimes? "I enjoyed swimming, and used hot tubs and saunas, which are good for relaxation, after doing my exercises. I generally used the same programme of exercise each time. Everything I did was in moderation, including meals."
More recently, he started having problems with arthritis in his hands, and could hardly grip the golf club at the end of last year.
"I was prescribed an anti-inflammatory, which helped me quickly, and after a month I weaned myself down to two a week."
As for his advice about nutrition, "Moderation with red meat, and eat a lot of vegetables and fruit."
"I have oatmeal porridge with flaxseed oil and seeds like pumpkin. I am also fond of nuts, particularly almonds and cashews. Manuka honey is another favourite."
"For me, regular exercise, a healthy lifestyle and good nutrition has been the elixir for longevity.
If you are good to your body, it will be good to you back."