---
Keren Clayton is now New Zealand's only Eyelash Excellence educator, after completing a course in the UK with mentor and internationally recognised Master Lash Artist, Frankie Widdows.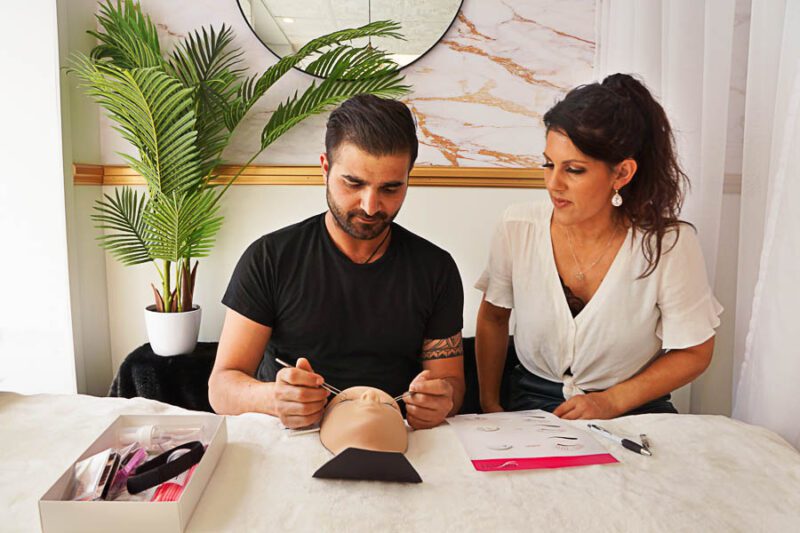 The Rangiora eyelash extension technician runs Lash Kandy at 135 High Street and, after completing the study required to join Widdows' Global Training Team, Keren is more passionate than ever to introduce her new range of skills to her Canterbury clients and to pass the knowledge on to new and experienced lash artists looking to upskill.
It all started earlier in the year when Frankie posted on her website that she was looking for individual applicants to take part in the training. The response she received was huge and, to take part, Keren was required to submit a small teaching video and information on the operation of her business.
When she was selected, Keren travelled to the UK to spend four days with Frankie and five other lash artists from America, Australia, South Africa and Canada.
"It was great," Keren says. "Frankie loves passing on information and skills, so people learn how to apply the lashes in the correct way. In order to earn the qualification, you must demonstrate you can apply lashes safely; it is a specialist career."
Now Keren's back in North Canterbury and she hopes to soon start travelling the country, teaching the new techniques and knowledge she's learnt to fellow lash artists in New Zealand.
For more information, you'll find Lash Kandy situated at 135 High Street, Rangiora, phone 021 655 308 or email lashkandy@gmail.com
---