---
While furniture with hard and sleek Scandi-style lines will continue to grace our abodes for some time to come, it appears interior designers are seeking more soft and sculpted curves. Curb your curve curiosity and make a shapely statement in any room with this retro-inspired look.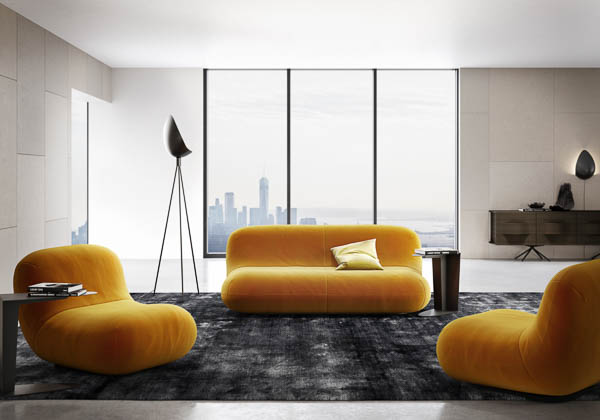 Lending a new and softer dimension to any room, curved and fluid silhouettes project a chic and feminine aesthetic that offers an artistic appeal and comfort like no other; studies have shown that curvy furniture evokes more feelings of relaxation over their hard-line alternatives, and tend to be more conducive to conversation.
A curvy jewel-coloured couch makes a sculptural statement and is perfect in the modish material of velvet, while a retro rug with soft, scalloped lines adds a pinch of panache to any boudoir.
Don't be afraid to mix and match contrasting forms; rounded edges still work well with sharp linear structures and geometric shapes and patterns.
---