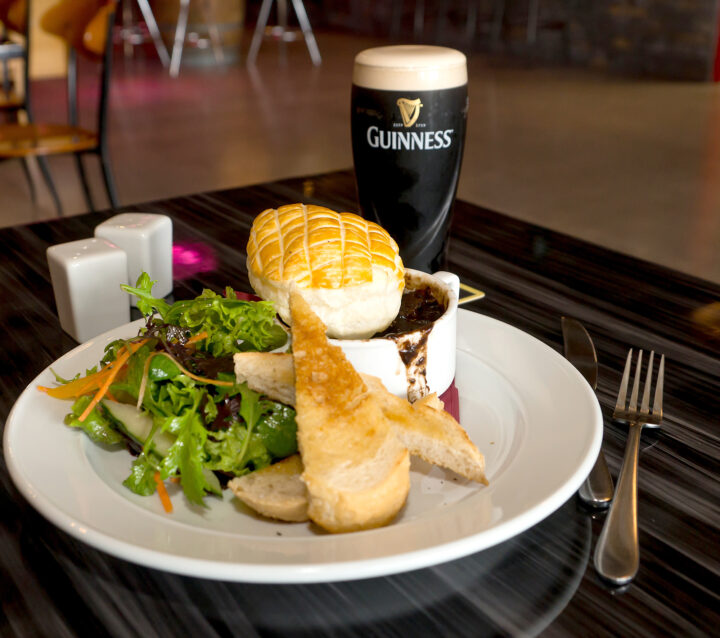 City's new Irish heart: New pub A Rolling Stone opens in the CBD
There's a cool new kid on the hospitality block in Christchurch; a charming and atmospheric old Irish pub, with a bar and dining service that is carving its own niche.
A Rolling Stone opened on Colombo Street on 25 January and, although it's an Irish bar and restaurant at heart, its fine food and welcoming environment make it a central city watering hole not to be missed.
There's a highly experienced hospitality team behind the new venture, which they say is all about good food and lively entertainment.
"We wanted to create a friendly environment that caters to everyone, whether you're looking for a comfortable coffee and brunch with friends, or a relaxed dining experience in the evening," the owners say.
The menu features hearty Irish fare – Guinness pies and beautiful roasts, alongside classic Kiwi favourites like eggs benedict, beer-battered fish & chips and a signature burger.
This hospitality team knows how to put on a good night. Open mic nights, traditional Irish sessions, karaoke, live bands and DJs will ensure there are plenty of reasons to head to this central city hotspot.
Of course, St Patrick's Day will be a popular one on 17 March with all day entertainment, Irish dancing and music, but A Rolling Stone can also play the perfect host for a wide range of events, such as birthdays and work do's. There's even an upcoming charity Star Wars Day.
A Rolling Stone, 579 Colombo St or phone 03-377 4787.