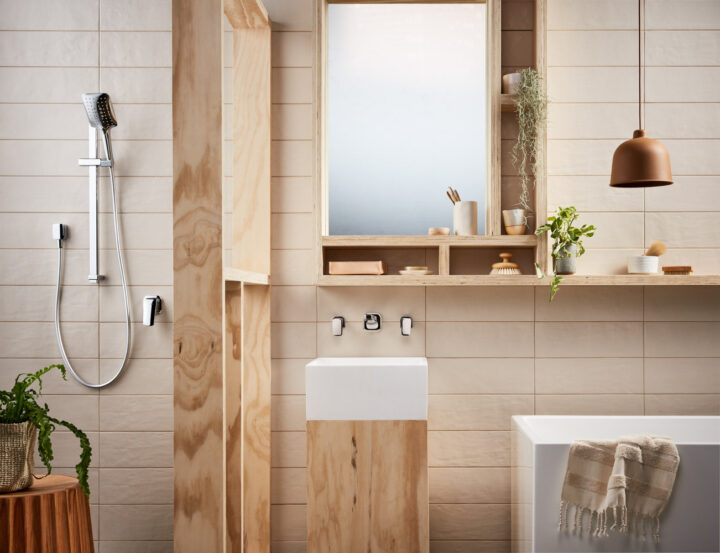 Beautiful bathrooms
An important room or rooms in any home, bathrooms may be crisp, clean and functional if you want, have a more spa-like feel or any look you choose. Overseas trends this year include bringing the outdoors in, adding a touch of Hollywood glamour, and mixing natural materials to stunning effect.
Here are some hints from Metropol:
Plants galore
The biophilic approach and styling means you can use natural plants to create a calm, spa-like sanctuary. Use as many or as few as your taste dictates, and don't forget some gorgeous pots to stand them in.
Spa-like features
Luxury features will help turn your bathroom into a spa-like retreat. Think luxury finishes such as detailed mosaic tiles, thick, euro style glass shower doors, minimal framing, stylish eye candy hardware and low maintenance granite, quartz or marble countertops with undermount sinks.
Mixing textures & natural materials
Combining colours, textures, and materials is proving popular after several years of plain solid colours. Textured wall coverings, textured tile, stone, and wood can be mixed and matched to create contemporary bathroom ambience.
Wet rooms & walk-in showers
Spacious walk-in showers and wet rooms are the order of the day, replacing baths in many instances. Baths are still a luxury and an eye-catching free-standing model is the popular choice.
Mixing old & new
Bathroom renovations are on the rise, and mixing old with new helps to create something truly unique. Try a traditional bath with a modern and sleek faucet, or period faucets with a modern sink.
Previous Post