---
Sometimes you don't always have throwaway money to totally re-vamp your wardrobe every season… and that's okay! The little things can make all the difference, that's why we've compiled a collection
of autumn accessories that you can thrift, borrow or purchase new to improve your outfits – without the huge price tag attached.
Bring it back: Old vintage-inspired scarves are an autumn trend that are making a major play this fall. Whether you tie it around your neck, waist, belt buckle or bag – this is an accessory that is so versatile. Not to mention, can be totally unique, how many other people are going to be rocking a 1970s vintage scarf with the exact same pattern as you…
Oversized baggage: In terms of your must-have arm candy, sometimes the bigger the better. Other than the fact it's so practical to have a big tote to carry all your things, it's just as if you've given your outfit an extra bit of thought. Channel your inner Mary Poppins with a tote that is practically perfect in every way.
Hair me out: In our opinion scrunchies will never go out of fashion, they've been around since the 60s and don't show any sign of slowing down. There seems to be a scrunchie out there in every pattern – fall colours are at the top of our list to add to our accessory collection. If you think they are just a casual look, try typing 'pearl scrunchie' into google.
Buckle up: Occasionally all you'll have to wear in your wardrobe is a plain old dress. Take it to the next level by accompanying it with a wide belt. Cinch these over your sweaters, dresses, blazers and that baggy oversized dress to define your waistline and add dimensions to any outfit.
Hold on tight: Embellished tights will be all the rage this autumn. Married with the right colour combination, this accessory is a perfect way to make a statement whether you're at the office or even your local coffee shop. Throw away those plain, black opaques (unless of course they're mandatory at work) and add a bit of pizazz into your outfit choice.
Shady lady: It might be obvious, but they're practical! Sunglasses are a great way to keep out the glare and make people stare. Currently, we are obsessed with retro-glam sunglasses, they're just so vogue-chic. Feel like you're in a photoshoot anywhere you go.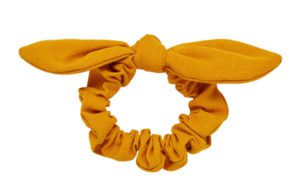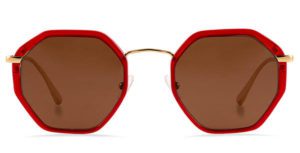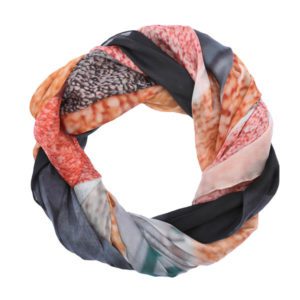 A. SPORTSGIRL MUSTARD LINEN BOW SCRUNCHIE
B. BAILEY NELSON REBA SUNS
C. GOOD & CO DELHI STAPLES SILK SCARF