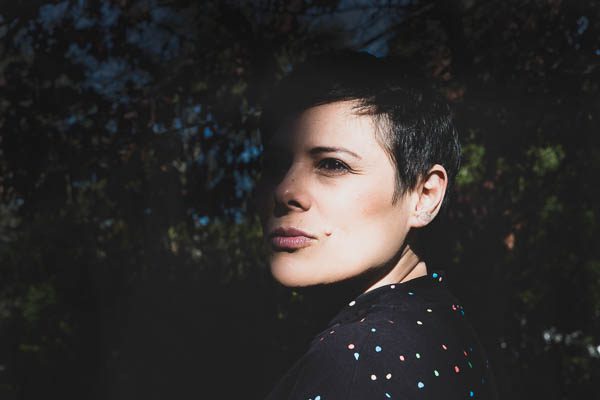 Anika Moa Unleashed
---
Anika Moa first burst onto the recording scene at the age of 21, when she released her debut album Thinking Room in 2001.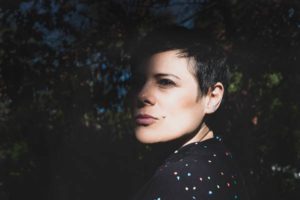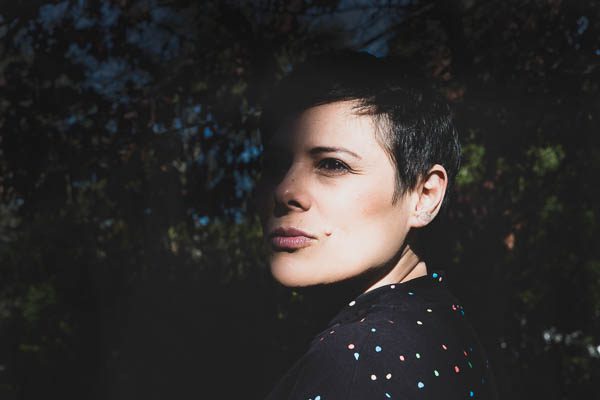 It reached the top of the New Zealand Singles Chart, yielding four hit singles. She's remained perched at the top of Kiwi consciousness ever since.
Although life has changed considerably since those days, the now mother-of-four juggles being knee-deep in nappies with the same offbeat sense of humour that has made her a beloved presenter, MC and now radio host.
But nothing has changed perhaps more than her music.
Rather than lust, love and heartbreak, her latest album is jam-packed with witches, monsters and Mrs Heather Fiddly Widdly Bum's Song About Veges.
Released in November, it's her third Songs for Bubbas album; last, but not least. "I love working with babies and kids," Anika says.
"It fills my heart and makes me proud of myself. I love singing to them and connecting with them; that's when I feel my happiest."
The journey from 'grown-up' country-pop-rock albums to children's music was a fairly natural progression, Anika explains.
"The only way I can write is from what I know. When I was a youngster, I was well… young! Youthful you'd say!
"Life was learning how to control my emotions or even learning how to have safe emotions and to go through a lot of lust, love and heartbreak. It's all so dramatic and rough, then you have kids and you dive into that world. You grow up quickly, but I am a child at heart so that will never leave me. So having children inspired me to write songs for my bubbas and it grew from there.
"I am a baby whisperer… just saying!"
The 39-year-old's 'bubbas' include five-year-old Soren and nine-month-old Marigold with wife, TV news reporter-turned-producer Natasha Utting, along with eight-year-old twins Barry and Taane which she shares custody of with her ex-partner.
You can't really imagine Anika not having fun, but I still ask, how much more fun is writing and recording children's music?
"Every kind of recording is fun, whether it's adult or kids' music! I still have a wine at the end of the day!"
So how different is Anika Moa post kids to Anika Moa pre kids?
"Before I had kids I had a vision of zen, peace and lovely, well-behaved kids, but the reality is a lot more 'cray cray'," she laughs.
"Toys everywhere, screaming, tantrums, sugar highs, sugar lows, devices, more screaming (from me lol) and lots and lots of laughter and snuggles and love. It's a really fine balance of ups and downs.
"Keeping it real and being kind to yourself is my mantra. Also – whoever smelt it first has to change it!"
Music too is a big part of life for all her children.
"My dream is for all my children to learn an instrument and to be as passionate about music as I am, but they will have their own dreams so I'll go with them and their hearts. As long as none of them are gay. That's disgusting," she deadpans in a way only Anika Moa could possibly get away with.
Amongst the adults, she's arguably better known today as a television presenter and radio host, having recently joined Stacey Morrison and Mike Puru as part of the Drive team at The Hits.
"I'd compare it to swimming in the deep ocean and just keeping your energy levels up with a heaving chest, then you go under, but voilà, up pops the head and you continue swimming… repeat that a million times a day and that pretty much sums it up!" she laughs.
"I do love my new job with Stacey and Mike. It's nice to get out of the whare."
Meanwhile, her unconventional interview series Anika Moa: Unleashed has proven so popular that TVNZ OnDemand has given the greenlight for Anika Moa: Reunited next year, and you'll often find her face popping up on Seven Sharp, where she's a fan-favourite guest host.
So how does a day in the life of Anika Moa look these days?
"Haha… wake up two to three times a night with Marigold; wake up; do kid things (food, walk, drop offs etc) then head to a filming or an ad or a song recording or an MC event or whatever you have for me, then head to The Hits, then drive home, put the kids to bed and have a wine, if I'm honest; talk to my wife for four and a half minutes then pass out, exhausted.
"Weekends are for gigs, MC work etc… so no days off, and making time for my mental health is very important to me, so I'm trying to walk more, talk more and have massages, lots more to unwind. Did I mention wine?"
Raised in Christchurch, she loves our little slice of heaven and gets down here whenever she can.
Her BFF Nicky Claridge, who took this photo and the cover shot, lives in Omihi, in North Canterbury.
"I love Ōtautahi! I love my memories of growing up there; the Cathedral; Hagley Park; New Brighton Beach; Scarborough Hill; Lyttelton; gosh there are too many beautiful spots to name. It is a sometimes dark city but very inspiring for a writer like me.
"A sensational part of the country/world, plus the rugby!"
So how does the next 12 months look in the Moa household?
"How long have you got?" she laughs.
"I started filming Anika Moa: Reunited – a show about reuniting some of Aotearoa's finest bands! It's awesome so far but a lot of work! I am going to tour songs for Bubbas 3 during the school holidays and I have a new baby business I am developing for Kiwi parents. I want to release a few books and merchandise and I'd love to record a country album…
"That's just the first half of the year!"
---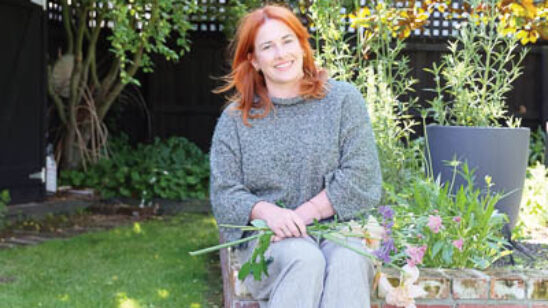 Previous Post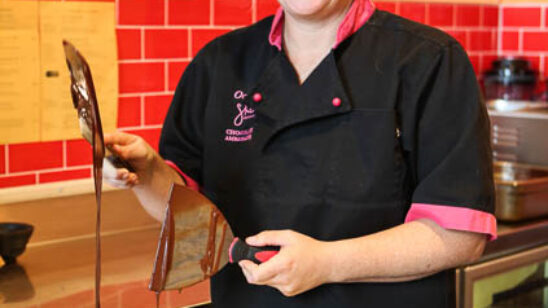 Next Post