A theatrical Swiss Army Knife, Sarah Buchanan
Sarah Buchanan, current president of Showbiz, is a pillar of the musical theatre scene in Christchurch. deputy editor Daniella Judge chats to her about her exciting dual careers and the places her talents have jetted her off to.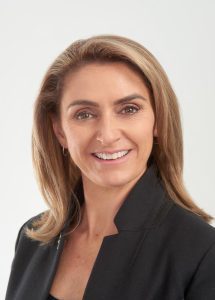 Sarah started her journey in musical theatre growing up in Invercargill. From the age of five she was an avid highland dancer, sang in local competitions, and was heavily involved in the local theatre scene, just like her parents. At 18, Sarah started a hairdressing apprenticeship thinking a career in the performing arts was reaching too far. At 21 she packed up and moved to the big city, Christchurch.
Working backstage at a Showbiz show as a hairdresser, Sarah ended up auditioning for her first role. In the following years, she was lucky enough to land a lead role playing Reno Sweeney in Anything Goes. In 1994 she was approached by the Court Theatre to audition for Elric Hooper and that kicked off her professional career in theatre.
Since then, her multitude of skills have honed Sarah into a versatile theatrical Swiss Army Knife. Exceeding in both musical theatre and hairdressing, she also worked at top salons such as Ian Nicholson's, Carl Watkins, and Mods Hair. "Having a career in both worked well as I could rehearse for a show during the day and work at the salon at night or vice versa," she says.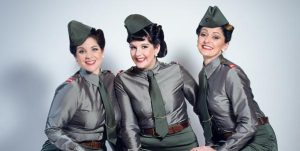 In 2012, Sarah retired from the salon floor to start freelancing in theatre wigs and makeup. "I saw a need for an artist as hairdressing became a huge part of the shows, and there were few of us involved with the required skills."
Sarah says a highlight of her career, also in 2012, was being a personal dresser for internationally acclaimed, award-winning musical theatre performer, Elaine Paige. She joined Paige on her Australasian tour, travelling abroad to Australia and China, then on a subsequent tour to Ireland.
Earlier this year, she was approached to join New Zealand's 'Showcase Entertainment' Middle Eastern tour, Shrek the Musical, to lead the wig department. Producers of musical theatre in the Middle East asked her back, to join the Phantom of the Opera, running their wig department, and that is what Sarah is working on at the time of this publication. "The people here are lovely and very welcoming," she says.
As President of Showbiz, Sarah has played a pivotal role in reviving theatre in Christchurch after the Covid-19 pandemic's challenges. "It was a difficult time as we really had to close the show [My Fair Lady], and almost shut down for a year. We tried three times to stage My Fair Lady since, and we were thrilled when we could finally put it on the grand stage this year," she says.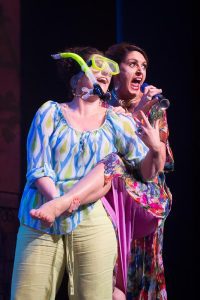 Looking ahead, Sarah is optimistic about the Christchurch theatre scene. "There are many shows up our sleeve we'd love to do; shows that have been on Broadway and West End," she says. "Christchurch audiences love live theatre, and I believe we can keep entertaining them and spoiling them along the way." Sarah highlights that what's needed for the industry is more support from the Government and local councils.
"This is an art form with many trying to build their careers, and we want to hold onto that. The talent in Christchurch is huge," she emphasises.
Beyond her professional achievements, Sarah is a wife and mother to two teens. She is grateful for their encouragement and her parents' understanding of her commitment to theatre, which allows her to work internationally.
"To all theatre graduates, follow your hopes and dreams, and take all opportunities you can."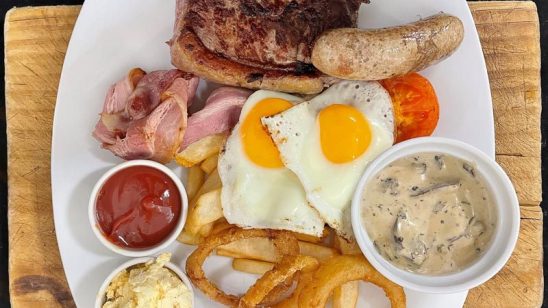 Previous Post