---
If the Danish term 'hygge' is defined as a quality of cosiness and comfortable conviviality that engenders a feeling of contentment or wellbeing, this Gold Award-winning home built by Fleetwood Construction has it, well, in bucketloads.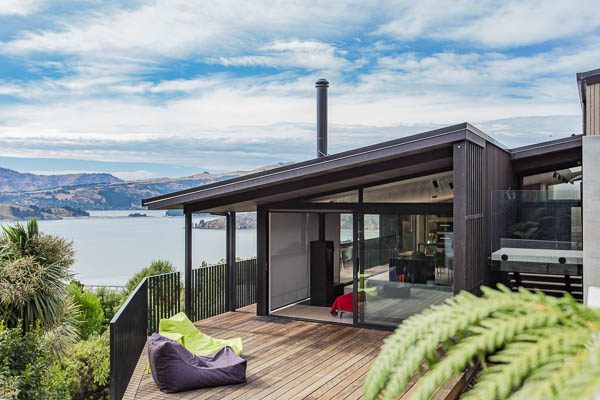 The home – a happy collaboration between the homeowners, Matt Gutsell of Sheppard and Rout Architects, and Fleetwood Construction – is the fourth Gold Award win in the Master Builders House of the Year competitions for Directors Sam and Charlotte Fleetwood, and is amongst the top 100 in New Zealand to get a Gold Reserve Award, putting it in the national finals for the competition later this year.
While it helps that one of the owners hails from Denmark, this home's innate hygge is a reflection of the couple's passion for the home and their detailed design choices, which included bringing light fittings back from Denmark. Feelings of home, comfort and welcome are encapsulated in the setting, exterior, and interior of the Governors Bay split-level design.
With the house as the stage, the view down Lyttelton Harbour to the heads leads a starry cast of features. "Matt did an amazing job of designing the home and maximising the view," Sam says.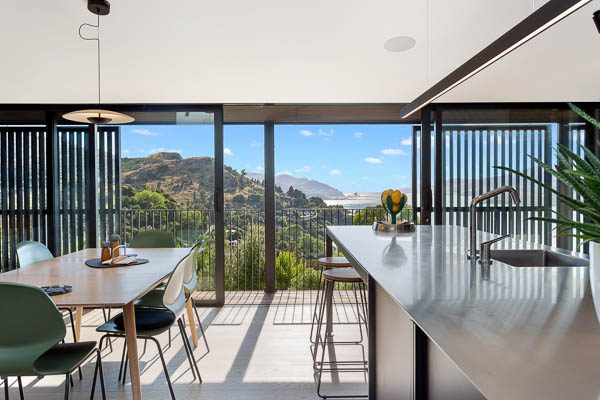 A stunning slender veranda acting as both viewing platform and outdoor hallway is fitted with attractive vertical metal privacy panels on rollers. "They look like a design feature but are actually practical for shade and wind protection," Sam says.
The custom-made floating staircase leads you to the entrance of the home and in to the combined kitchen living area which reveals the amazing view. The chic kitchen shows great attention to detail and is a perfect design fit for the style of the home. "The island bench in matte black with a slim stainless steel bench top and modular detailing really draws you in, the hygge is here," Sam says.
Sleek floor to ceiling sliding doors frame the living rooms' view and again in the master bedroom, "you just don't want to leave".
Sam says skilled hill-builders Fleetwood Construction loves building architectural homes. "The team loves the attention to detail and craftmanship required."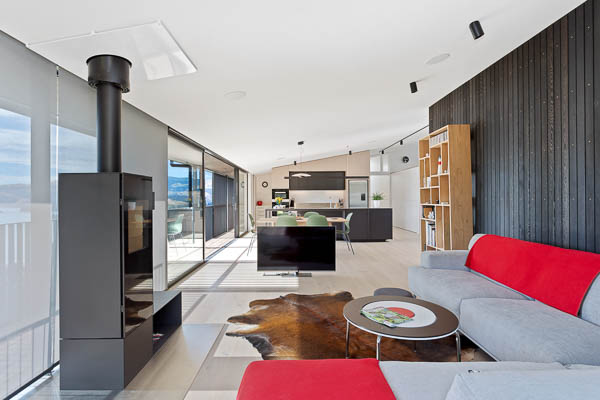 With Sam onsite every day overseeing the details, any challenges run smoothly and it gives clients confidence and the great service they deserve. "This home had eight different types of foundations and retaining walls, a 22-metre long steel frame and a 4.6-metre precast concrete panel, which all had to be fitted with precision. The access to the site made this challenging but the team totally nailed it. It was great to have this hard work and craftmanship recognised at the awards."
With plenty of architectural masterpieces in the pipeline, Fleetwood Construction is looking forward to next year's competition. "We work hard everyday to create Christchurch's most personalised building experience."
---