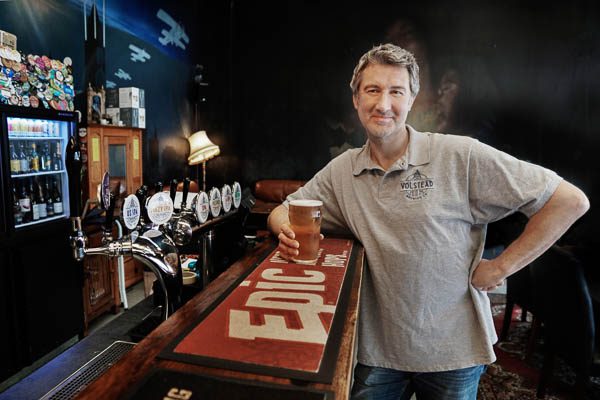 A craft beer destination: Volstead Trading Company
---
Horizons are widening for the owners of much-loved craft beer destination bar Volstead Trading Company, with Director Jason Ray and partners buying the brewery next door at 55 Riccarton Road to brew their own beer under the name Volstead Brewing Company.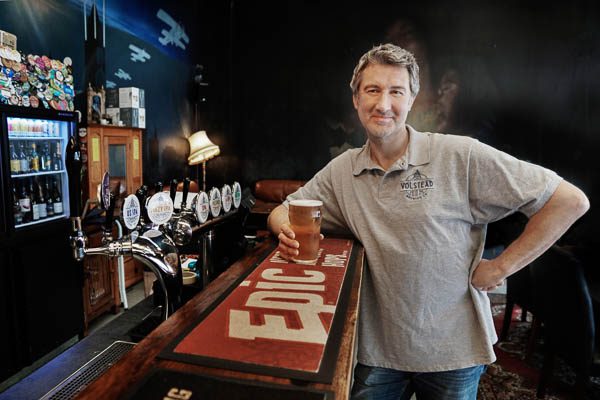 "It was an amazing opportunity and a logical extension, to purchase a brewery and brew our own craft beer," Jason says. "After years of experience in the retail side of the industry, we understand what our customers want to drink." The brewery aims to produce "big, bold and hoppy beers, as well as great easy-drinking session styles – something for everyone," he adds.
There are currently seven beers available, including an XPA – an extra pale ale, and a Pilsner, right through to a big, bold, hoppy US-style IPA and a delicious creamy Milk Stout. New beers will be launched every few weeks, with the palates of craft beer aficionados about to be tempted by some big, hoppy flavours and some core range additions, such as a low alcohol ale and a kettle sour. "A sour beer is typically made using a sour yeast; it's quite refreshing. Think of a lager and lime concept," Jason says.
Head brewer Mike Cheer has made award-winning beers and judges beer competitions around the country. "Mike has an absolutely amazing palate," Jason says. "The combination of Mike's incredible beer knowledge, plus my knowledge of the consumer market, means we are already producing great beers our customers are loving."
The brewery is focused on sourcing local ingredients where possible and producing a quality product. "We don't make preservative and additive laden beer with a 12-month supermarket shelf life. Volstead beers simply contain what is required to make beer – water, grain, hops and yeast."
Just starting to sell their beer to other venues throughout the country, the brewery also has a full off-licence for takeaway sales through the bar. "We want our customers to be able to enjoy a beer either with us or fill a takeaway bottle and enjoy our beers at home. We don't do packaged sales through the supermarket as we believe our customers should be able to come in and drink our beer when it is at its freshest, straight from the brewery."
Jason's personal favourite beer is the US IPA, at 6.4 percent. "It's an amazingly well-balanced hoppy IPA," but there is something for everyone. The demographic drinking craft beer is growing, and any day of the week sees Volstead hosting office workers, students and tradies sampling and enjoying Volstead's finest. So, head on down for a delicious brewery-fresh pint and a takeaway to enjoy at home. See you at Volstead!
---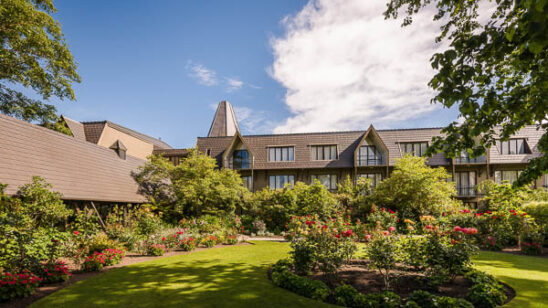 Previous Post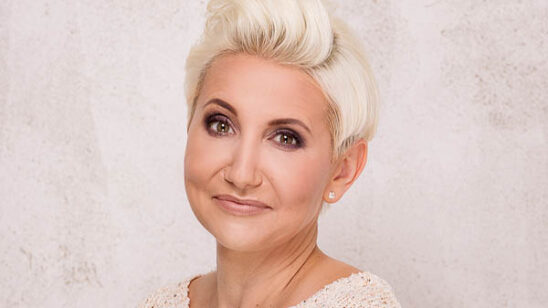 Next Post