---
The first thing we think of when reminiscing on decades past, is what people wore.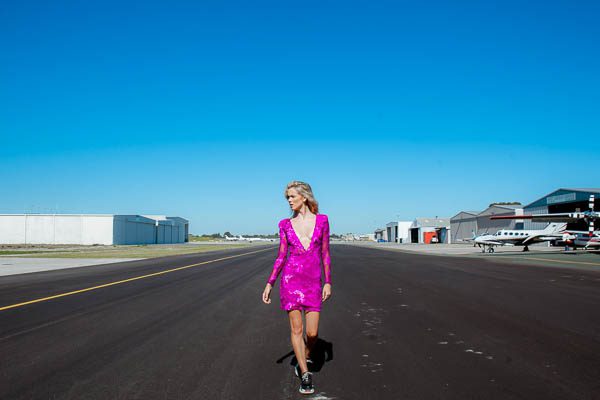 The '20s will have a definably different vibe. Seize this exciting time in space to reinvent and trademark the new era.
We have new looks for each season – but for the new decade why not dare yourself? It's a brave new world out there, and we can still be totally true to ourselves while turning heads with a courageous new look.
A little help from my friends
A good friend is an honest one. They see the 360 degree version of their favourite person the most.Ask all your friends their advice and see if there's a common thread. Be the influencer and lead the way amongst your peers. Have a blast trying on new styles together.

Perhaps experiment with new looks, shapes and colours at affordable pre-loved fashion outlets such as Nurse Maude Hospice stores.

"That's so you!" is what we love to hear. But imagine the squeals of glee as their demure, minimalist mate rocks up in a ruffled frock in lime green.
2. Savvy advice from a retail expert
An experienced consultant will often coax the shopper to have a try on of something that's not their usual pick. Humour them.
It might be a pleasant surprise, a game-changer even. They've seen all shapes squeeze into styles – and are in the know when it comes to what fits and flatters.
3. From head to toe
We can cling to hairstyles in habitual comfort – however, the new energy of a complete change in hairstyle is empowering.
If you haven't got any colourful or shimmery sandals, lay safe blacks to rest, and walk on sunshine for the summer of 2020.
For those firmly grounded in flatties, there's high heels that still feel like slippers, and conversely, flats with chunky platforms for high-heel confidence.
4.You deserve it
Buy that outfit you adore – the one you can't really afford or see as too glamorous, but can't stop thinking about.
That's not an impulse buy; it's fate! Instead of drooling over fashion pages with wishful admiration, imagine yourself there, and recreate a completely new look to suit your budget.
5. Embrace the future
Metallics will be synonymous with the sci-fi-sounding 2020s – so have some fun with futuristic fabrics. Leggings have been synonymous with the 2010's, so leg it out of this last decade and try on hot pants, suits, or high-waisted loose-fitting pants.
We're going to be time-travelling in fashion to both past decades and futuristic times – fasten your belts!
6. Rule out old rules
Fashion is now delectably ageless. Fabrics are flattering, trends are flexible, and boundaries keep on blurring.
You can still wear a maxi skirt if you're pint-sized, out-there colours and cut-out styles if you're over 50, sportswear if you can't run a mile – and plus-sized models remind us to love our bodies.
Let the world know that leopards can change their spots – however we hear that rich yellows and polka dots are on the catwalks for 2020!
---