---
When planning new home projects, conversations about budget and expectations should start early. Don't wait until the design is underway, suggests Craig South of South Architects.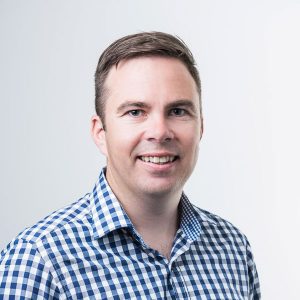 Getting ready to build a new home is so exciting, particularly if it is for the first time. As architects, it is incredibly rewarding to work with people setting out on that journey and talking with them about their lifestyle goals and dreams.
The role of architects at this initial stage is to start breathing life into the brief, getting to know the client, along with their site and life aspirations.
Many architects strongly recommend involving either the builder or quantity surveyor early in the process to establish firm build cost expectations.
It can sometimes be difficult having those frank conversations around budget, but it is much better to be clear about all the details and associated costings before work begins on the ground.
A work to budget promise must entail much more than a lip service commitment that everything will be covered. In fact, fulfilling that promise rests on having good, clear communication from the outset around what the budget is, what it includes and what it will deliver. Even a simple misunderstanding about whether fees include GST or not risks having a big impact if no one has ever taken the time to clarify it. Fundamentally, meeting client expectations rests on communication, respect and achieving clarity and understanding right through the process.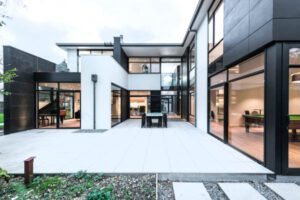 From a design perspective, the architect's number one priority is always to create an inspiring home for their client that fulfils expectations.
Within that, budget parameters play a part in guiding and influencing the size of the home and the complexity of the architecture.
In our experience, the wow factor comes from having beautifully designed spaces which can be achieved within any budget. Playful inspiring design is still very achievable.
As the build progresses, the architect's ability to make changes to align with a particular budget will gradually diminish.
It underlines the importance of having everyone on the same page from the outset, to minimise any likelihood of the unexpected as the project enters the construction phase. Early decisions on finishing elements will help keep the budget on track through to the end.
Design and construction costs are not the only factors worth weighing up when thinking about budget. Increasingly, people are also starting to consider whole of life costs associated with their plans.
How homes constructed today can have a big impact on long term running costs. More energy efficient designs that include a solar system and high-performance glazing and insulation will be more expensive to build initially but the trade-off will be a home that is cheaper to live in.
Adding to that, of course, are the comfort, well-being and sustainability benefits associated with a well-designed energy efficient home.
Having good discussions right through the whole design and build process remains pivotal to ensuring your new home will deliver the lifestyle you want long term.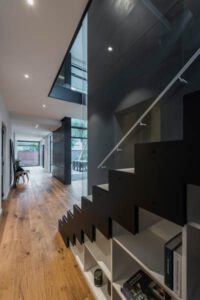 ---