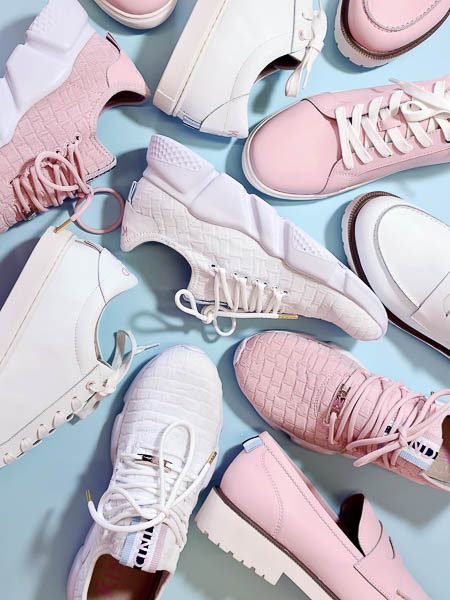 Step up for sustainability
---
Kathryn Wilson is putting her best foot forward, adorned with a new eco-friendly offering aimed to create a kinder footprint thanks to her eponymous footwear brand. Arriving in store this month, her KIND collection has had a lot of thought put into it, so you can purchase carefree.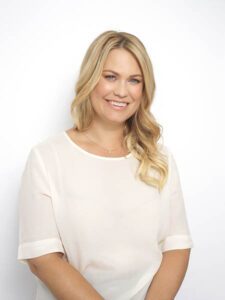 Congratulations on the latest collection! Can you tell us a bit about the inspiration and significance behind the design and materials?
Thank you! The initial offering of three casual styles has been consciously crafted using Global Recycling Standard certified recycled leather and fly-knit uppers made from recycled plastic bottles. We are excited to be able to offer fashion footwear with a 'kinder' footprint through materials, components and the manufacturing methods used.
---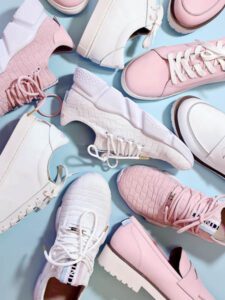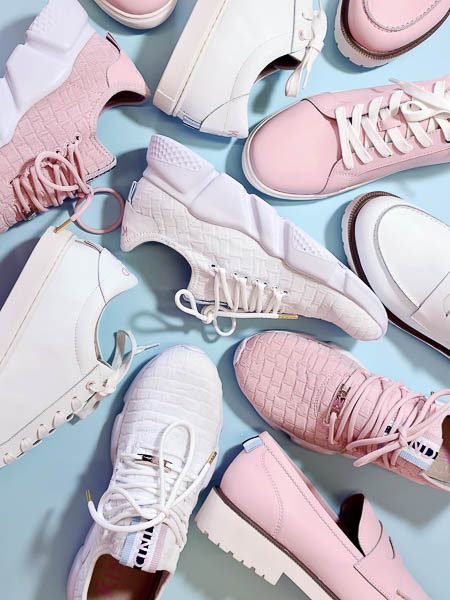 ---
After more than two years in design development, how did you know the collection was ready to go public?
We have researched and met with several suppliers of sustainable footwear materials and packaging over the last three to four years at international trade shows and shoe fairs. We wanted to make sure the providers we aligned with were GRS certified, trustworthy and had worked with reputable brands to ensure they were committed to creating a quality product, not 'green-washing' and were transparent around their social responsibility and code of ethics. We began development of these styles in November 2019 and have been wear-testing and re-fitting the styles to ensure the materials we have sourced are durable, colourfast, and comfortable before finalising our prototype samples which were sold to NZ retailers in October 2020. Our wholesale accounts throughout the country were so supportive of this new development and have been as excited as we are to have these styles arrive at stores this month.
---
You've started your sustainability journey by announcing a partnership with CarbonClick. What factors led to you joining forces to create a footwear with a kinder footprint?
With the release of our KIND collection we made part of the purchase price a $10 donation towards the Kaikoura Project, a local regeneration of native forest and pest control program that would off-set more than 100kg of carbon emissions from each pair sold. We have had awesome support and guidance from our sustainability expert; Vanessa from Unravelled Consultants who specialises in advice for the NZ fashion industry on becoming more sustainable. She has introduced us to suppliers of packaging, materials and manufacturers who are offering climate friendly options.
---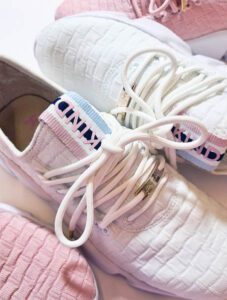 ---
With the term 'fast fashion' being thrown around the industry, what is your opinion on consumption in the fashion world and how we can all aim to be a bit eco-friendlier?
We have always believed in designing and creating beautiful, quality footwear that will be durable, timeless and last for many years to come. Nothing makes me happier than hearing from a customer that they have kept a pair of our boots for 10 years and had them re-soled etc to give them a new life, still being their favourite pair, I see that as a great compliment. If we can be encouraging our customers to buy quality items and look after their footwear using care products to lengthen their lifespan, we have less items going into landfill. We hope our shoes will be loved and shared between mothers and daughters or from friend to friend for years to come, ideally given an extended life by donating to a circular fashion retailer or charity.
---
So, what are the next steps (pun intended) for the Kathryn Wilson brand?
We are excited to share our sustainability strategy document online this month and increase our transparency around our product development, our people behind the brand, our charity alignments in local communities and defining our operational carbon emissions. Our goals for 2021 include auditing our NZ operations, committing to all packaging from all suppliers being 100 percent recyclable in NZ, weighing and collecting all leather off-cuts from manufacturers to be re-purposed, and surveying our tier one suppliers on their practices to understand where we can help to reduce emissions in the supply chain.
---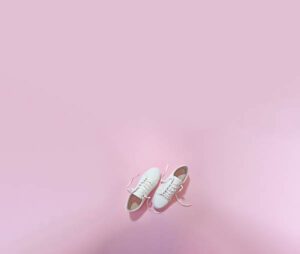 ---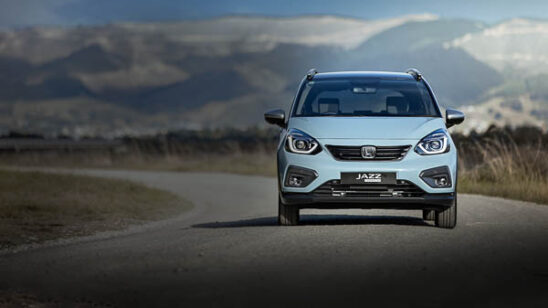 Previous Post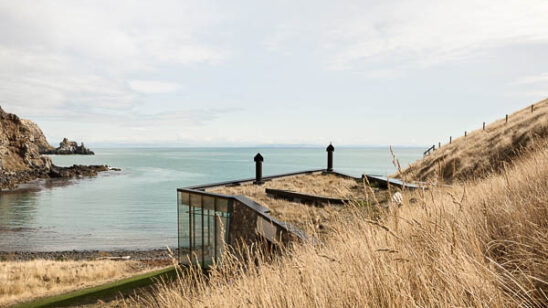 Next Post