---
Chelsea Winter is unleashing her culinary creativity on the world yet again, but not like you've ever seen before. Because Chelsea, who has long been famed for her down to earth approach to butter, cream and meat, has ditched them all for a plant-based model. But if you think plant-based is parlance for deprivation, then you've got another thing coming.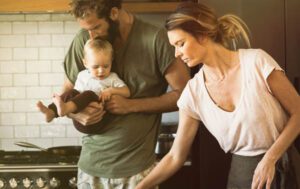 After all, there's nothing lacking when it comes to Winter's Banoffee Pie, Chicken-out Mayo Sammies, Oozy Quesadillas, Chocolate Mousse, Elvish Toast Bread, Jellytip Cheesecake, Snausage Rolls (which we have the recipe for on page 66), Macho Nachos, Creamy Alfredo and Gooey Caramel Slice – dairy or no dairy. And there definitely is no dairy here folks!
Despite the surname, Winter is a ray of sunshine; bubbly, passionate and so beautifully down to earth. It's what has endeared the country to her since she took out the third series of television mainstay, Masterchef in 2012.
She went on to put out an incredible five cookbooks in five years – beautiful, but accessible recipes for everyday Kiwis, culminating in the best-selling New Zealand cookbook and the best-selling book overall of 2017, Eat.
But it seems in 2020 Kiwis have had their fill of the classics and were craving something different – Supergood served up just that and was on its third reprint less than a week after hitting the streets!
"I think this was the most exciting one yet," she says of the latest cookbook, which came after a three-year hiatus.
"This book being particularly close to my heart, it was like Christmas Eve for a little kid the night before launch! It's an incredible feeling seeing all the energy, hard work and love you've put into something there as a real, finished thing. Then seeing the book in people's kitchens and the food being made is a real thrill."
Supergood is a strong reflection of the changes in Winter's own eating, a natural evolution she has made with partner Douglas and their 15-month-old Sky, who you'll find, more often than not, attached to Winter's hip in the kitchen – "I can still manage to do everything except chop," she laughs.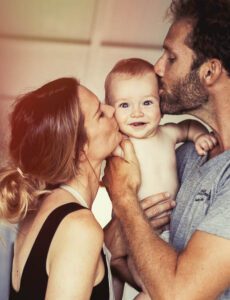 "I've been on a bit of a journey of knowledge and awareness over the past few years, intuitively eating more plant-based food, until I got to a point where it's pretty much all I eat now," she explains.
"And I've fallen in love with this lifestyle; this beautiful, sustainable, utterly delicious way of living. Now I'm just beyond excited to share it with people and let them see that plant-based food does not have to be scary, bland, boring or skimpy! No disappointing salads in this book. I think it's the future."
So how can the recipes be any good without all the cheese and butter and cream and chicken?
"Trust me, they are. I've worked a bit of wizardry to create an entire book of plant-based comfort food – you wouldn't even know there was no meat or cheese or eggs if you were just flicking through the book. And based on the overwhelming feedback I've had from hundreds of home cooks, the recipes are going down a treat with even the hardiest of carnivores!
"This is exactly what I had in mind and I'm tickled pink."
When quizzed on its popularity, Winter suspects that it's all simply down to making a new way of eating accessible. "I honestly think it's because the book is plant-based, with a gluten-free option for most things – and because people trust my recipes," she says.
"It seems to me that people are more than ready to be inspired for a new way of cooking and eating. They just need the right recipes to do it; recipes that are easy, use mostly normal ingredients and recipes that the whole family will eat, and that's what I've tried to do with Supergood."
So does this self-confessed purveyor of deliciousness and everyday gangly blonde Kiwi have a favourite Supergood recipe or are they all her babies? "It's way too hard to choose," she laughs.
"The Macho Nachoes and Creamy Dahl with Crispy Potatoes have been hugely popular. The Jellytip Cheesecake on the cover and the Snickalicious (choc peanut) cheesecake are pretty incredible too. And you can't go past that amazing 10-second aioli!"
So, what is next on the culinary cards for Chelsea Winter? "Considering I spent all last summer in the kitchen working on Supergood, this summer I am having a rest! I plan to chill on the beach with the family, eat good plant-based food and enjoy this beautiful life I've been given."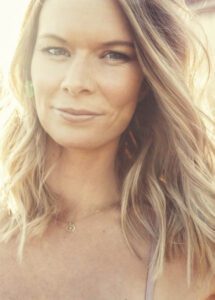 ---