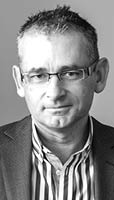 Weir Architecture formed a partnership with Metropol to promote our business, showcase our latest award-winning projects and to create brand awareness following the breakup up of Weirwalker Architecture. We know that this approach is reaching our target market due to the considerable feedback from our existing clients and potential new clients. I have now worked with the Metropol team for more than 10 years and find them very capable, easy to work with and nothing is ever a problem.
Robert Weir
Weir Architecture
Managing Director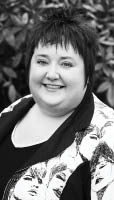 We started using Metropol's 'In Your Kitchen' not long after we opened about three years ago and we haven't regretted a day of it. Not having had a great experience with print advertising in the past, we were genuinely surprised and delighted by the level of customer engagement that our Metropol ads generated and how easily those leads translated into sales. We love how simple the service is, and how experienced the team are, as it makes doing business painless!
Paula Profitt
Owner
Sweet Revenge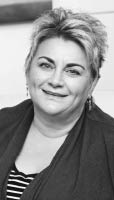 We started our business in 2004 and soon discovered that advertising in the Metropol was the way to go. Reaching a wide target market with their creative front pages, Metropol is a beautiful glossy magazine that I personally like to have sitting on my coffee table. They have always made the process easy with good communication via email and phone, to monthly visits to say hello and drop off some magazines. Our editorials are well written, always accompanied with photos and a great title. Congratulations on your 20-year anniversary Metropol.
Neke Simeonidis McDonald
Administration Manager
McDonald and Hartshorne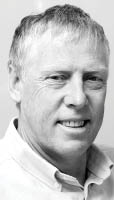 Congratulations to the Metropol team on their 20th birthday. Whyte Construction have been a very well served customer working together for the last 12 years as part of a high performance, high quality magazine. Colleen came to us with an offer, looking for a building company to feature in a speciality article and then took us on the journey to regular print media advertising and articles. With remarkable success, our brand has grown to be recognised widely throughout the Canterbury region. Well done Metropol for the last 20 years, we look forward to working with your team and seeing all the developments in the future.
David Whyte
Managing Director
Whyte Construction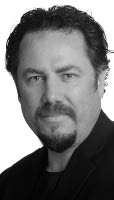 Showbiz Christchurch has been working with Metropol since 2016. As our organisation returned to staging full scale mega-musicals at the rebuilt Isaac Theatre Royal, after an EQ enforced hiatus, Metropol was a natural partner. The publication is dynamic, creative and passionate about theatre and the arts in Christchurch. Metropol have worked with us to create memorable layouts that capture the magic of specific shows, and we greatly enjoy the relationship that allows such customised results to go to print.
Michael Bayly
General Manager
Showbiz Christchurch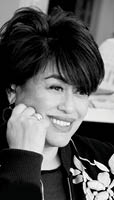 I'm delighted that our business Harcourts gold celebrates its tenure of twenty years at the same time as Metropol. I've written for the magazine for almost that entire time and I have a deep connection to it. Looking back, it's like having an old friend in my corner through good times and challenging ones. The feedback I get tells me it's always well read. It's a pleasure to have been a small part of the magazine's big success story.
Lynette McFadden
Owner
Harcourts Gold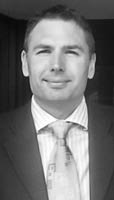 Congratulations on 20 years of producing outstanding local content. We have found the readers of Metropol to be an ideal fit for our demographic and have enjoyed and appreciated a wonderfully beneficial long-standing partnership based on delivering mutual benefits and friendships. I was introduced to Angela Bennett when I first took up my role at The George 13 years ago and have long admired what the team have achieved with the publication. I look forward to each new edition to catch up with the latest local news and events.
Bruce Garrett
Managing Director of Brook Serene
General Manager of The George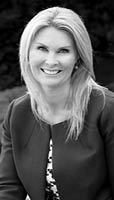 We started advertising with Metropol over 10 years ago. I felt it fitted with our business model. It's a nice, high-end publication; it has a really good reach, it fits the demographic of our business model and it relates well to Canterbury. In terms of quality, there's nothing else that matches it. Metropol is something people pick up and read, and they keep it. Metropol has also kept up with the times and is read online and through social media. So it was something I was happy to invest in and continue to do so.
Melissa Landrebe
Owner
YOU Travel Ferrymead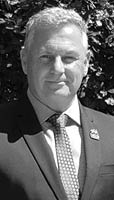 Just a quick note to say how thrilled I am with the latest editorial for our venue The Vineyard @ Rossendale and to wish you all a happy 20th Year. Your magazine is a great vehicle to promote our business and even after our 16-year association with Metropol, we still get an immediate response after each issue. The quality of your product and the helpfulness of your staff makes it a pleasure doing business with Metropol. Here's to the next twenty years!
Graham Jones
Manager
The Vineyard @ Rossendale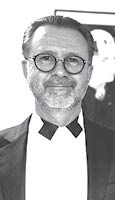 Congratulations to the Metropol team on reaching 20 outstanding years. Face Value has had a relationship with the publication for the past nine years, Metropol being the one constant in our marketing approach over that time. It is well read by our client demographic, both digital and hard copy, and has proven an excellent vehicle to both promote our business and inform the public of new treatments and developments through our editorials. The team are always responsive and helpful and a pleasure to do business with.
Dr Philip Frost
Medical Director
Face Value Cosmetic Medical Clinic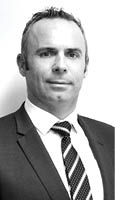 We started advertising in Metropol shortly after the change of ownership and renaming to Christchurch BMW + MINI. Metropol is an almost perfect fit for advertising our vehicles, the production quality and creative presentation of the magazine echo that of the brands. I cannot wait to share with the readers our new BMW + MINI dealership that we are currently building on Moorhouse Avenue, I know that working with Metropol they will have the passion to produce a stunning article about this landmark relocation.
Mathew Barr
Owner & Dealer Principal
Christchurch BMW + MINI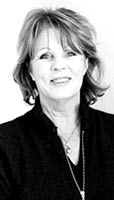 Metropol has made Nurse Maude's work visible to tens of thousands of people across Canterbury for many years now. It has shown people through our hospice shops, told them to bring us their unwanted, unloved and surplus to requirements household goods for Maude's on Trade Me and let everyone know that Nurse Maude is well into its second century of caring for the people of Canterbury. What more could we ask for in a partner.
Sue Bramwell
General Manager of Marketing
Nurse Maude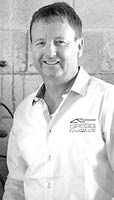 Congratulations to Metropol for their 20th Birthday. Gregg Builders Ltd is proud to be associated and working with Metropol for four years. We have had many comments over the years about some of our features in the Metropol which shows the popularity of this magazine. We look forward to spending many more years displaying our beautiful homes in this wonderful magazine.
Colin Gregg
Owner
Gregg Builders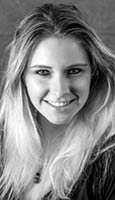 The Court Theatre has a thriving and valued relationship with Metropol. We began advertising a number of years ago and have enjoyed the partnership that has developed. It is wonderful to see stories on our diverse range of plays and hear the feedback from our audiences when they have seen one of our advertisements or a write up. It is wonderful to welcome the Metropol photographers along to our opening nights to capture the spirit and excitement of opening a new production. We look forward to continuing this relationship in the future.
Samantha McConnell
Marketing and Communications Manager
The Court Theatre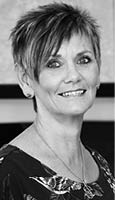 Naturally Tiles is recognised for unique quality products, exceptional customer service and innovative design ideas. Over the last 20 years, Metropol has been an integral part of our marketing and helped us achieve the success and recognition we still enjoy. Clients have come into our showroom holding an image from the latest issue, wanting to replicate what they see in the 'home' section – so that is the best advertising result possible. It has been a delight to work with Jeanne and the Metropol team all these years. Congratulations on your 20th anniversary.
Heather Cayford
Director/Owner
Naturally Tiles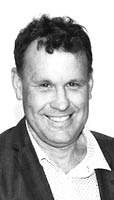 Jennian Homes Canterbury North began its association with Metropol to help us promote our business and showcase both our design centre Studio J and new display homes. We have found that the articles are well written and time is taken over the correct choice of photographs used. We know that Metropol is the right fit for Jennian Homes, with the magazine allowing us to reach our target market in an elegant manner. Congratulations to Metropol on their 20 year anniversary!
Dwayne Prendergast
Canterbury North General Manager
Jennian Homes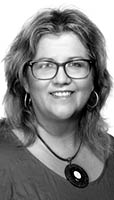 We have been advertising in Metropol for around three years now and we feel we get tremendous mileage from our association with the magazine. Not only do we get our ads in, but the team really cares about our cause and they have gone the extra mile for us with editorial opportunities and coverage of the wonderful fundraising events we hold each year, such as Opera Meets Art and our Wine and Art Auction.
Kate Russell
Chief Executive
Canterbury Medical Research Foundation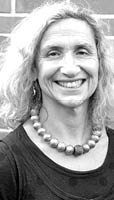 French Blue has enjoyed a valued and dynamic association with Metropol, advertising in the magazine for the past 17 years. Working with Jeanne and the team has been one of professionalism, great camaraderie and creative collaboration – from concept and design, to editorial, photography and production. Metropol offers me a magazine of high credibility and visibility that showcases French Blue's brand and business in front of a dedicated niche audience matching my customer profile. Warmest congratulations Metropol on your 20th Anniversary – c'est magnifique!
Catherine Matthews
Owner
French Blue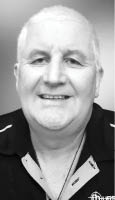 We started our advertising relationship with Metropol three years ago after previously relying on word of mouth, builders, designers and architects that we have worked with over the past 19 years. We have found that our partnership with Metropol has enabled us to promote and showcase Murray Hewitt Joinery to a wider Christchurch area with great results. We love working with Jeanne and the rest of the team, and the advertisements and editorials are spot on every time. Congratulations on your 20th anniversary.
Murray Hewitt
Owner
Murray Hewitt Joinery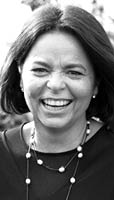 House of Travel began its partnership with Metropol 12 years ago. Our 11 local House of Travel business owners were looking for the best opportunity to promote their travel proposition to the Christchurch travelling community. Metropol is well read by our client demographic and it has continued to be the perfect way for us to promote our people, holidays, inspirational travel evenings and our expos. Congratulations to Metropol for 20 years of producing a quality, locally grown product.
Prue Dunbar
Regional Marketing Manager
House of Travel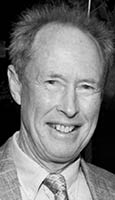 Terra Viva opened almost 21 years ago and for most of that time we've worked with Metropol – and loved it! We've both developed our niche markets through those years and Metropol has certainly been a positive element in Terra Viva's progress. Their consistency, their professionalism, their forward thinking and their willingness to embrace change has made them both a sound marketing avenue and a pleasure to work with. Keep up the great work, Team Metropol!
Peter Worsp
Owner
Terra Viva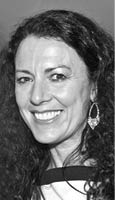 Addington Raceway & Events Centre is home to the prestigious Christchurch Casino New Zealand Trotting Cup Day. For many Cantabrians this is a not to be missed event they look forward to every year. We've been proud to promote our day of celebration through Metropol over the years. Thank you for our successful business partnership as we work together to ensure your fabulous readers are ready and raring to go each November for a spectacular day of racing, entertainment, great food and wine and, of course, fashion. Congratulations on your 20-year anniversary! An amazing achievement.
Keryn McElroy
Business & Marketing Mgr
Addington Raceway & Events Centre